great finds...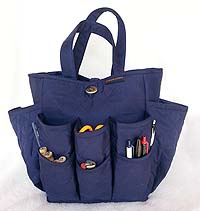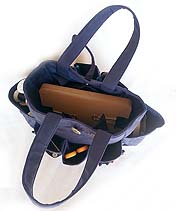 Yazzii Craft Basket
Great interior space large enough for the travelling bead boards AND extra beads and supplies. 14 outside pockets, which are deep enough to put two layers of tools in.
I have Black and Maroon in stock. They sold so fast at my last two shows! I'll be getting the other colors in the next week or so. If you order now, I'll ship as soon as I get them.
Sells for $49.95 + $11.95 S&H on the Yazzii website.
Yours for $40 + $6.50 S&H ... YOU SAVE $15.40
YAZZII CRAFT BASKET ... $40.00

Choose your color in the shopping cart. Available in Navy (shown), Black, Maroon, Fushia (hot pink!) Green, Purple and Aqua!