Questions or to hold your space? E-mail or call 360.271.1410 MST.
September 2024 - 7 Night / 8 Day Cruise
Alaska Northbound Glacier Cruise



PLUS Optional: Denali National Park Tour
September Dates TBA
Celebrity Cruise Line ::: Celebrity Millennium
Once dates are released, hold your space with just a $250 Deposit per person.
100% Refundable up to the day before final payment with no penalties! If Covid is still an issue and scheduling has to change, full refunds available after final payment date.
--- ONLY 24 BEADING SPACES AVAILABLE ---
Extra Goodies: Generous Shipboard Credit based on Cabin Booking.
Non-beaders welcome to come along and enjoy the group benefits!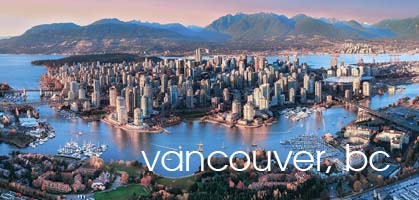 We've changed cruise lines and now you have more options! You can do just the 7 day Alaska Bead Cruise, or ADD Denali at the end of the cruise. We'll still have a fabulous 7 day adventure starting in Vancouver, BC and ending in Seward, AK where you can then either fly home or travel up to Denali National Park via luxury tour bus. A Pre-Cruise Excursion to Vancouver Island and Butchart Gardens will be offered. I will be looking into booking a group rate at a local hotel with free transfers from the airport to it. Depending on the number of people interested in the pre-cruise excursion we may be able to also arrange transfers from the hotel to the ship the next morning for a nominal fee.
Travelling on the internationally award winning cruise line Celebrity on the beautiful Millennium which coincidentally will be the same ship we're travelling on in Asia! We will be stopping at two new locations, Icy Straight Point and Seward, Alaska.
Fly into Vancouver, BC, then proceed on a liesurely cruise up through the Inside Passage, we have TWO DAYS at sea of beading, plus multiple half day open sessions when you're done with the shore excursions.
We never know until just before the cruise what room we will have to bead in, it could be one of the card rooms or one of the restaurants that don't open until dinner. But we're guarnateed a wonderful view wherever we may land. Projects will be updated and ready to choose from two months before the cruise.
Maximum of 24 beaders, I've found this is a great size, lots of personal hands on time and not getting lost in the crowd! With the beaders package you have a $150 credit + an additional 10% off to go towards your project kits. If you choose the Open Studio option, you can purchase kits as you go at their regular price.
Click here to see current class choices. New designs are being created and added all the time. And if you don't see anything there, come along as an Artisan Companion and enjoy the perks of the group discount for the cabins and bring along your UFOs that you've been wanting to get to work on. I know you have them . . . I do! A mini trunk show will be held during full sea days with kits offered from the class choices and a guest designer.
Itinerary

DAY 1: VANCOUVER, BC - Once a trading post and a rough-and-tumble sawmilling settlement, today modern Vancouver, Canada is many things. It's a bustling seaport, a hub for outdoor enthusiasts looking for active things to. This is just the beginning of your adventure!

DAY 2: INSIDE PASSAGE - AT SEA - BEADING
Alaska's Inside Passage is a protected network of waterways that wind through glacier-cut fjords and lush temperate rain forests along the rugged coast of Southeast Alaska.

DAY 3:KETCHIKAN - Alaska's "First City" of Ketchikan is so named because it's the first major landfall for most cruisers as they enter the picturesque fjords of the Inside Passage, where the town clings to the banks.

DAY 4: ICY STRAIT POINT - is Alaska Native owned-and-operated tourist destination, with all profits directly supporting the community of Hoonah, Alaska's largest Native Tlingit village.

DAY 5: JUNEAU - May well be the most remote, most beautiful and strangest state capital in the United States.

DAY 6: SKAGWAY - Step back to the days of the last great gold rush -- Skagway served as the primary gateway to the legendary gold fields, and quickly grew into Alaska's largest settlement. It was than a racous frontier hub packed with trading posts, saloons and guesthouses.

DAY 7: HUBBARD GLACIER - AT SEA - BEADING -- Hubbard Glacier is a tidewater glacier in the US State of Alaska and the Yukon Territory of Canada. From it's source in the Yukon, the glacier stretches 76 miles to the sea at Yakutat Bay and Disenchantment Bay. It is the longest Tidewater glacier in Alaska.

DAY 8: SEWARD (Anchorage) AK - You will disembark here and either take a bus to Anchorage and fly home, or continue on to explore Denali National Park with our Exclusive Tour Group!

NOTE ABOUT FLIGHTS: You're most likely cheapest option is to book a flight from Anchorage, AK to Seattle, WA first, then to your home destination. As you explore your flight options, it may be one of the more inexpensive transfer points.

BUS TRANSFER FROM SEWARD TO ANCHORAGE: I will be working on a group rate for the transfer from the cruise ship to Anchorage, to include a tour through a wildlife park on the way. It will run around $76 or less (once I get the group rate) Only $17 more than the straight transfer fee, it adds one hour to your ride, but the wildlife viewing will be worth it!

DENALI NATIONAL PARK TOUR & RETURN TO ANCHORAGE - DAY 8 - 11: Arrive SEWARD (Anchorage) AK - and head up to Denali National Park either by bus or train. I will be working on a 3 Day stay in Denali National Park, transfer back to Anchorage, AK to spend one night and fly out the next.
Celebrity Millennium ::: Alaska Bead Cruise ::: September 2024 ::: Cabin Categories:
All prices are based on double occupancy. If you don't have a room mate and are flexible we can help you double up
in a cabin, we will do our best to find you a room mate, but if not the single supplement would apply.
The beds can be made into two singles instead of a queen.

PRICES SUBJECT TO CHANGE until you place your deposit. Prices change as we get closer to the sailing date.
Deposit of $250 (will be charged by Celebrity Cruise Lines) this will hold your cabin at that price.
If you need to cancel later, you have three months before the cruise to cancel with no penalties or fees!

Questions or want to keep in the loop to book early? E-mail or call 360.271.1410 MST

Below are approximate prices based on 2020.
Prices will be updated once dates are released.

Inside Cabin
$1290 pp
Single Occ. $2299
Ocean View
$1520 pp
Single Occ. $2759

Veranda
$2079 pp
Single Occ. $3879
Concierge Class
$2299 pp
Single Occ. $4319
Aqua Class
$2489 pp
Single Occ. $4699
The Retreat
$3829 pp
Single Occ. $7459

The Beaders Package $375 ($150 credit + additional 10% off your Kit choices).
You will not be charged for any of the beading options until the week following final payment for the cruise.

SUPPLIES TO BRING: You will need to bring your basic tools, 6lb. fireline, your preferred beading thread in colors of your kit choices, snips, cutters, extra needles, bees wax, thread heaven, bead mat/tray reading glasses and/or magnifiers

A travel light is NECESSARY, the lighting on board is soothing but not task oriented!
Your light should have an AC cord, rechargeable internal battery, or bring rechargeable batteries and the charger.
NOT disposable battery only! They DO NOT last and batteries are VERY expensive on the ship and on shore.

If you don't have any basic tools, a starter kit for $25 will be available that will have everything you need.
Class choices will be posted Spring 2024.

Open Studio is $250 gives you access to the group cruise rate, goodie bag, any pre/post cruise events,
and group events during the cruise. Ability to purchase individual kits or bring your UFOs!

Companion Traveller - $75. Save on our great group cruise pricing!
Questions? E-mail or call 360.271.1410 MST.
All rights reserved ~ Copyright ~ i-bead.com ~ Amy Loh Kupser
PO Box 325, Tetonia, ID 83452